Business advantage
•Fast delivery

After both parties sign the contract, except for the standard equipment, the goods will be delivered within 3-15 days, and the non-standard equipment will be determined according to the specific situation!


•Great technical advantages

We often actively learn from other people's excellent technology. At the same time, combined with the new technology developed by our company, we have high precision and small error, and can timely develop automation equipment suitable for the enterprise in combination with the actual situation of the enterprise.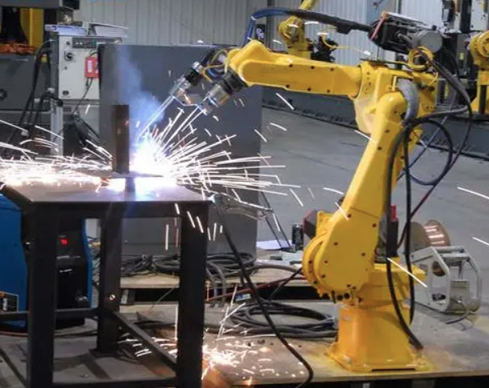 •Strict quality control

Own processing workshops and testing instruments, strict equipment testing process, incoming testing of raw materials, testing in the production process, joint testing of all departments before delivery, and check at all levels.

•Ultra long warranty period and short return time

Using jinghongxiang's equipment can make the work efficiency higher, improve the input-output ratio of the enterprise and increase the income of the enterprise.


•Global services

The company has won the EU CE certification, is an export partner of yidatong, and has established a branch in Vietnam. At present, our equipment has been exported to dozens of countries around the world, and our equipment is serving more international friends!
Jinghongxiang automation • operation flow
One-on-one customized automation solutions for you

Project negotiation
investigation
Research
check
production
install
deliver
Supply of automatic welding equipment
Help customers improve production efficiency and reduce production costs
13802381027
Consult immediately

About us
Focus on automatic welding equipment for 20 years and customize solutions for you!
For nearly 20 years, we have been engaged in the research and development of precision welding equipment and manufacturing automation equipment.Conventional equipment includes spot welding machine, row welding machine, butt welding machine, flash wel...
See more
Dongguan jinghongxiang automation machinery equipment Co., Ltd

Contact address
China address:Shangzhong Road, Shangdi Industrial Zone, Liaobu Town, Dongguan City, Guangdong Province, China
Address in Vietnam: No. 312 / 8, Ruan min Kailu, Fuhua District, tulongmu City, Pingyang Province
contact information
number:13802381027
email:jhx@jhx1688.com

Copyright © 2022 Dongguan jinghongxiang automation machinery equipment Co., Ltd All Rights Reserved. 粤ICP123456 XML map

Scan and consult wechat customer service
Service hotline

Service hotline

13802381027

Wechat

Back to top